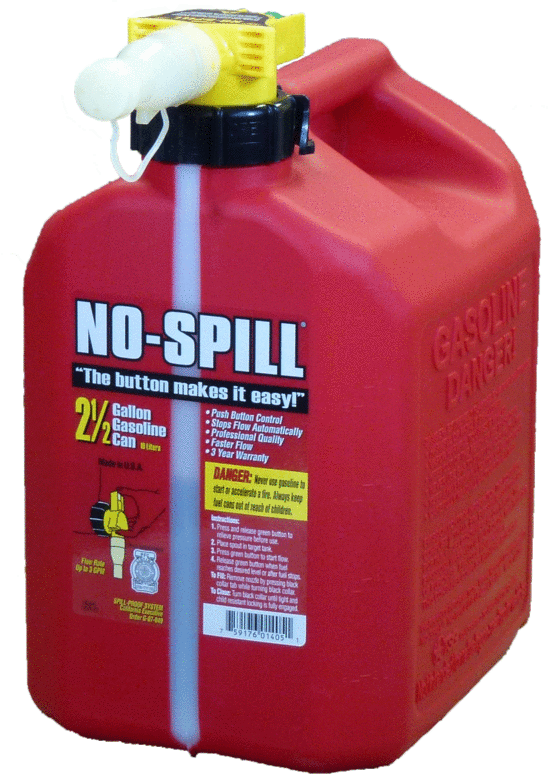 Model # 1415
1.25 Gallon
PRIX
​
Model # 1405
2.5 Gallon
PRIX
​
​
No-Spill Gas Cans
Because Easy is a Big Deal..
No Spill Inc., manufacturer of NO SPILL® fuel cans, announced today that a newly developed and patented (US 9,174,075, US 10,029,132) Flame Mitigation Device (FMD) designed by the company will be factory installed in all NO SPILL fuel cans from this date forward.

The Flame Mitigation Device was designed utilizing newly developed technology and has passed rigorous testing under latest ASTM-supported testing method. As with all NO SPILL products, the new design meets all standards for portable consumer fuel containers.


Model # 1450
5 Gallon
PRIX
​
​
Model # 1457
5 Gallon
PRIX
​
​